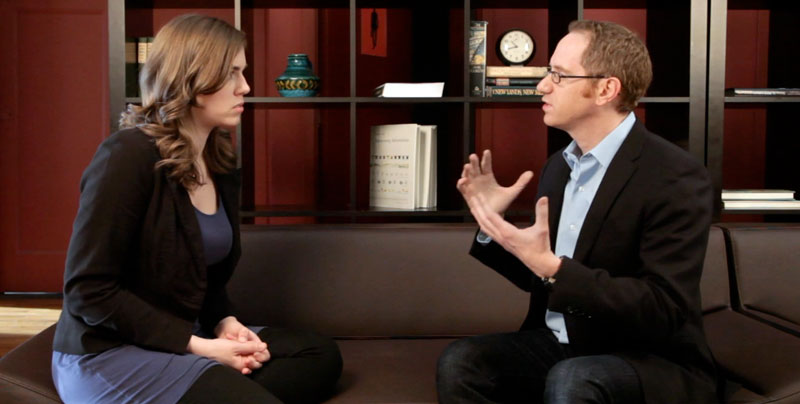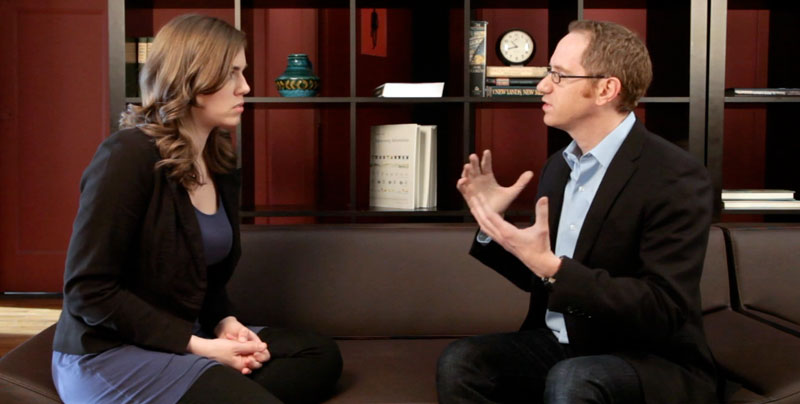 Personal 1:1 Salary Negotiation Consulting
Work directly with Jim to prepare for that crucial job interview or performance review.
Contact Jim for a FREE 15 minute consultation
Advantages of Personal Coaching:
Valuable advice, customized just for you – Sure, you can read that "5 crazy negotiating tips" blog post, but your case is different: You have a difficult boss, work at a non-profit, or are just out of school. Get advice for your situation.
Experience matters – Before you even start negotiating, you're at a disadvantage because the "Evil HR Person" does this for a living. Hiring me evens the playing field.
Role-playing – Like an athlete hiring a sports psychologist, we'll role-play your negotiation to prepare for the unexpected and visualize a winning scenario.
Custom documents – Clients receive my customizable salary negotiation documents, a secret weapon that you can use to prove your worth.
Massive Return On Investment – A successful negotiation can return 10x, 50x, even 100x your investment. The average raise for surveyed students was $5,238 — and 9 of 10 earned $10,000+. Invest in yourself. It works.
What it's like working with Jim:
Purpose – I teach amazing people how to overcome fear, gain confidence, and negotiate their salary so that they can live a more fulfilling life. View my Purpose page.
My pledge – From our first contact until the moment you jubilantly call with a success story, I want to be the easiest and friendliest person to work with.
Stress-free – Job searching can be frustrating and lonely; negotiation can feel stressful. I'll be in your corner to listen, bring clarity, and ease your fears.
Confidential – Sharing personal financial information requires trust. I place the highest importance on protecting your privacy.
Fun and energetic – Landing your dream job and earning more should be fun! My speaking style has been called "audible caffeine" and I'm told "I light up a room."
Testimonials:
All I can say is you NEED Jim in your life – I came across an article of Jim's that linked to SalaryTutor.com and the rest is history. I have learned so much from him. I was able to determine my value and experience what that worth means to the workplace. I confidently negotiated my salary and now have a whole new level of confidence! I never knew salary negotiation was a skill that could be learned… until now. Jim is very helpful, funny, and willing to help however he can. Thank you Jim for everything you have done!
– Christine Farris, Denver, CO

One of the most amazing professionals I have ever hired – "I hired Jim to help me navigate my salary negotiation and how to have that dreaded and uncomfortable conversation. He is a true superstar, and could not have been more helpful, from sending me articles and documents to educate myself, to always responding to my messages in a timely fashion, to making me laugh in very stressful situations. He is knowledgeable, professional, and a great person to have on your team! If you're considering working with Jim, I would be happy to tell you more about my fabulous experience"
– Taylor Zansberg, Durham, NC
Choose a package that's right for you:
Package 1: Digital Salary Coach If you prefer to work solo, check out my affordable online courses. It's the next best thing to me being there.
Package includes:
– Online video instruction with lectures, scenarios, and case studies from Jim
– Got a quick question? Don't worry. You can shoot me an email.
Package 2: Negotiation Power Hour Go from negotiation newbie to a confident, knowledgeable pro… with a few tricks up your sleeve. You'll discover what you're worth, learn exactly what to say, and get the game plan to earn what you're worth.
Package includes:
– 60-minute Negotiation Power Hour call with Jim via phone or Skype
– Summarized action plan emailed within 24 hours
– Lifetime access to all online negotiation courses ($249 value)
– QuickTip email support throughout the interview process
Package 3: New Economy Makeover The complete package for professionals or students job searching in the new economy. We'll amp up your online presence, target your dream job, and negotiate a top salary.
Package includes:
– All features from the Negotiation Power Hour
– Resume, Cover Letter, and LinkedIn audit
– Creation of a strategic personal brand, including personal website, graphical resume, business cards, custom domain name, and Twitter account.
Testimonials:
$11,000 Increase with One Email – "Hi Jim. Thank you so much for all your help with the salary consulting call. I learned so much in just one session. I sent my counter-offer based on your recommended structure, and just received their reply. They increased their offer from $41,000 to $52,000 — an $11,000 raise from just one email! I am now so excited to begin this new stage of my career, and feel so much better about the move knowing that I'll have almost another $1,000 per month for expenses. Thanks again."
– V.D., San Francisco, CA
$10,000 Increase for my Dream Job – "Hi Jim. I can't thank you enough for helping me with my negotiation! I wanted to let you know that the company increased the salary by $10,000, will allow me to work remotely for the next 15 months, and my first round of stock vests in a year. The best part is that I truly believe I have found my dream job!"
– M.S., Santa Barbara, CA
Earn what you deserve