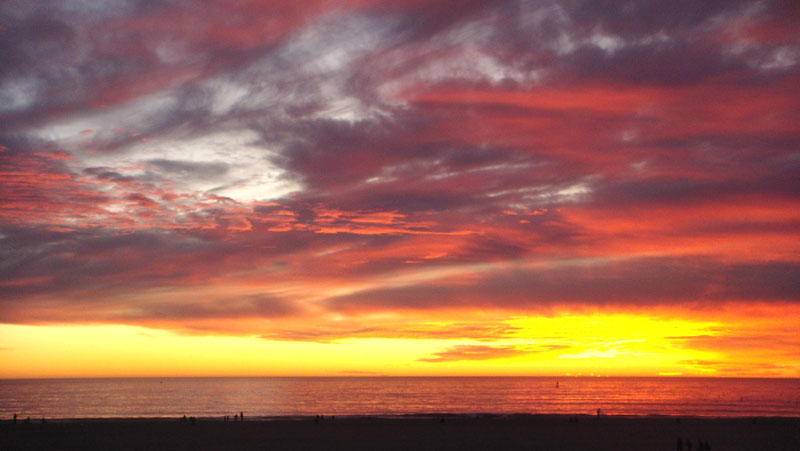 And suddenly, Summer.
Coats go into storage, you're buying sunscreen by the gallon, and your mind instantly shifts from spreadsheets and status meetings to suntans and sandy beaches.
However, just because you can finally exchange your snowsuit for your swimsuit, it doesn't mean you should ignore your career for the next few months.
Here are some tips to maintain your good standing at work while maintaining your tan.
1) Take a vacation
Just because your boss is jetting off to his lavish ocean-side villa each weekend, that doesn't mean you need to set up a beach chair in your cubicle for the next few months. If you have vacation time, take it.
This is something that many people struggle with, especially the Type-A personalities among us. With the boss out of the office, some would argue the benefits of staying at work and getting caught up on all their projects.
Here's why that doesn't make sense. A study from staffing agency Robert Half says 39% of American workers won't use all their vacation time. If you've worked hard to negotiate your pay, your title, and your benefits, why leave any perks on the table?
Working too hard and NOT taking a vacation can lead to career burnout and elevated levels of stress on the job. Even the best employee can't operate at peak performance at all times, so take time off to recharge your batteries, and come back from the break even more productive.
Trust me, all those items in your inbox will still be there when you get back, and before you know it, you'll once again be cursing reports of 8-12" of snow and a wind chill factor in the teens.
2) Diversify your summer reading
Listen, I'm not going to tell you to go cold turkey and completely abandon your US Weekly magazine, the latest spy thriller, or the steamy romance novel topping the best-seller charts while you're sitting by the pool.
But summer is a great time to mix in a business book that can help forward your career. Some of my favorites?
The 4-Hour Workweek for putting your work life in perspective
Strengths Finder 2.0 for analyzing what you're best at on the job
The $100 Startup for some entrepreneurial inspiration
Who Moved My Cheese? for a simple classic to help you deal with change
Check out more of my favorites in the Salary Tutor Bookstore
So when you're heading to the beach, skip the books about "Lean Diet" and instead pick up "Lean In."
3) Double down on networking
When it comes to expanding your realm of business connections and advancing your career, there are two rules that always rise to the top:
1) The vast majority of jobs are found through networking
2) You need to build your network before you need it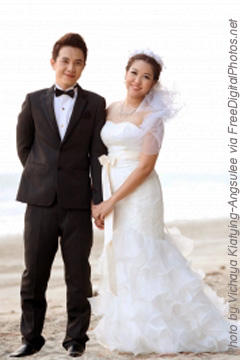 Summer activities present some unique opportunities you might not have at other times throughout the year. Instead of meeting the person in the suit and tie (and scarf and overcoat) stuffed into the folding chair next to you at a crowded conference in February, strike up a conversation with the guy next to you in cargo shorts and flip flops while you wait your turn for the next burger coming off the barbecue grill.
Whether it's a summer wedding, backyard fireworks, or a concert in the park, expanding your social circle can often lead to business leads or job offers once the dog days of August are over.
Or, if you're eager to get right into search mode, use your summer Fridays to go on interviews, just to see what's out there.
4) Review your plan
Have you been so focused on your day-to-day job that you haven't looked up from your desk in 6 months? Plan a long weekend away to really take stock of where you are in your career.
Ask yourself some honest questions:
How has your job changed in the past year?
When was the last time you got a raise or promotion?
Is your career advancing the way you want it to?
And simply, do you like doing what you're doing?
What if you assess where you are and don't like what you see? Are you working in a job you don't enjoy, with co-workers you can't stand, and a manager that stresses you out? Or maybe you just realized that the career you are in is not a good match for your skills and passions.
For many businesses, the summer months of July and August are much slower, both in terms of business and hiring. Take advantage of this time to prepare for a career change:
Update your resume
Create a web presence and a portfolio of your best work
Go on informational interviews to learn more about new opportunities
Research the market value for salaries for someone with your experience
When September rolls around and companies renew their focus, you'll be ready to go.
5) Expand your skills
After a long day of work, it's all too easy to come home, plop down on the couch, and catch up on the latest reality show, sporting event, or cheesy sitcom.
But as the season finales unfold (with a shocking twist!) and the pro hockey and basketball champions are named, resist the urge to delve into reruns all summer. Instead, allocate a few evenings a week to taking classes and updating your skills.
Skills to enhance your career and life (Choose 1 from each category):
Formal classes
Maybe you've watched as co-workers with an MBA or other advanced degree leap-frogged over you for that promotion – and higher salary. This could be a good time to get back to school and expand that education, whether it's an additional degree or a required certification for your industry. So if an MBA or grad school is in your future, sign up for a GMAT course or get the ball rolling.
New media skills
Whether you're a dialed in tech geek that needs to know the absolute latest programs, or an older worker determined to stay up with the times, technology is constantly changing, and there are dozens of new media websites and programs to be mastered: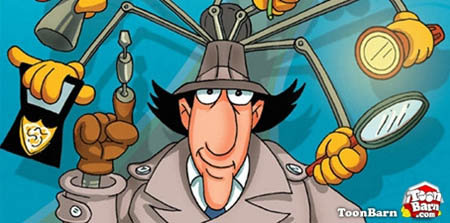 How to set up a blog
How to use Twitter
Effective use of LinkedIn
Photoshop / design skills
Digital video editing
App and mobile development
Writing and editing for the web
Web analytics and reporting
Passion project
If you've ever said "I've always dreamed of doing [passion project]" don't wait another day. Various studies show the average American watches 3-5 hours of TV per day, so cutting out TV this summer would free up at least 20 hours a week to put toward your goal. Maybe it's self-publishing a book, launching an online business, or volunteering.
Fun classes that also provide value at work
Expanding your skills doesn't have to be seen as a chore, and might pay dividends in the workplace down the line.
Taking an improv comedy class with a friend might lead to more confidence speaking in front of groups at work and thinking on the fly
Learning to use your DSLR camera in a photography class will not only allow you to take better photos of friends hiking through the mountains, it could also give you an eye for great content for your company's social media sites
Starting a food blog might be a great way to make sure grandma's recipes are available to family members spread across the country, while the skills you learn (installing WordPress, basic HTML, uploading photos and videos) could translate to projects at work
As you read this, ask yourself what will be more important as the sun sets on summer… spending some time maintaining – and improving – your good standing at work, or maintaining your tan?
Note: A version of this article first appeared in a post for Salary.com.