Hi! I want to teach the world how to negotiate their salary.
I've created two courses using online learning platform Udemy.com.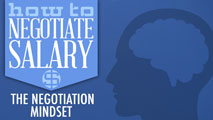 This course will get you in the right mindset for your negotiation. You'll see:
– Case studies of negotiations gone wrong
– How the new economy affects negotiation
– The light switch moment of negotiation success
– Join thousands of happy students!
View the trailer below | Take the Course
---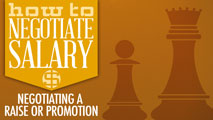 This advanced course gives you specific steps you need to get a raise or promotion:
– Formulate a winning negotiation game plan
– Find out the best time to ask for a raise
– A secret weapon to be persuasive + memorable
– Custom documents to secure the highest salary
– Includes 8 customizable template downloads!
View the trailer below | Take the course
---
What is Udemy?
Udemy.com is an online learning platform that allows instructors from all over the world to build courses on any topic. It is free and easy to sign up. Teachers can upload video, presentations, PDF documents, and more, as well as interact with students via discussion boards.
According to Mashable, "Udemy offers an experience that rivals the real classroom, and should prove to be a useful utility for teachers and students of all subject matters."