The Science of Salary — Infographic
Click the image to see the full infographic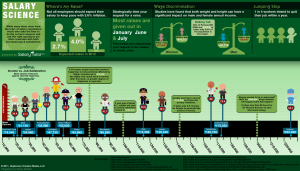 Infographic by Shaun Sanders
Learn more about salary negotiation from the book Salary Tutor, available on Amazon.com

How did I make this Infographic? Check out the making of the Salary Tutor Infographic blog post.
Example of a Salary Tutor Research Document
(Click to enlarge)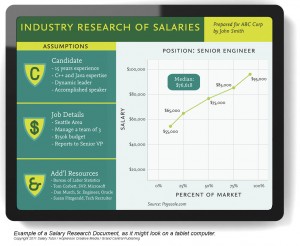 Want a downloadable version of this file in Photoshop or Excel format that you can use in your interview? One is available when taking one of Jim's classes, attending a speech, or when doing 1:1 consulting.